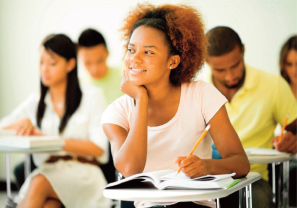 How this works
Fill out the form to the left and after we receive your information we will call you to setup a time to come see our model apartment.
That's it! We look forward to talking to you.
FREQUENTLY ASKED QUESTIONS
How much does The Cottages at Magnolia cost?
Rates vary depending on specials and time of year. Generally, the sooner you sign a lease, the better chance you have of securing a lower rate. For the most up to date rates and promotions, please contact our friendly staff at the front desk.
Can I choose my roommates?
Of course! When you fill out your application, our staff will show you where to put this information. Simply write the name of your future roommates in the designated spot and we'll make sure you are placed together.
What if I need maintenance in my room?
Give us a call, stop by the office, or submit a service request online! Our awesome maintenance team prides themselves on quick, courteous service.
Are the apartments furnished?
We can provide furniture! Each bedroom can be furnished with a full-size bed with mattress, desk, desk chair, nightstand, and dresser. The furniture in the common spaces includes a dining table and chairs, sofa, arm chair, and coffee table or ottoman. If you don't want furniture - not a problem - we have unfurnished units too!